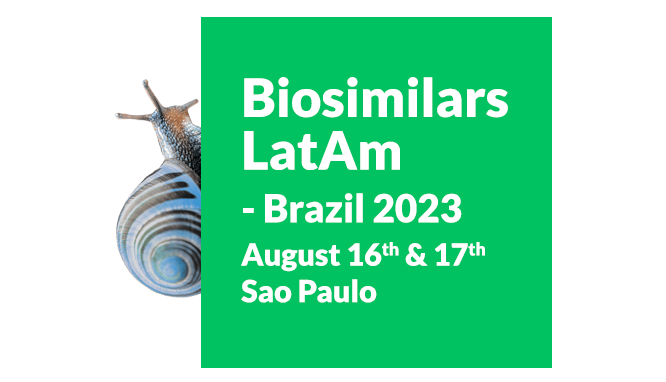 Biosimilars LatAm – Brazil 2023
The 2023 edition in Brazil presents the next level discussion for Biosimilars in the country for the interest of producer companies. The interchangeability, as well as new developments and mechanisms supported by ANVISA, will be deeply discussed by authorities, industry leaders and CDMO experts to identify the opportunities that the Brazilian regulatory agency is interested in providing for more biosimilars access to the individuals. The new Latin American regulatory landscape is the central closing conversation with representatives from the biggest markets in the region that will set up the future of opportunities for the industry and patients. A forum that will mark the change for LatAm.

Who will
you meet?
More than:
Industry Executives from Latam
From these areas:
Biosimilars
Biobetters
Biotechnology
Biotherapeutics
Analytical science
Regulatory compliance
Quality Control
Clinical immunology
Scientific Affairs
Pharmacovigilance
Research
Regulatory
Business Development
Marketing
New Biosimilar Vision in Brazil, PDP Policy Update and Other Mechanisms for Production
Sandoz: 2 New Biosimilars for Brazil. Reference Study
Biosimilar's Real World Data
One great opportunity in Brazil are the PDP's, the partnerships have to be mutually benefcial for the company (the technology holder) and the receptor company and the government.
CDMO Usability in Other Mechanisms for Production in Brazil
Interchangeability in Brazil. Data and Analysis
HCPs, Patients and Industry assesment of different molecules
Regulatory Agencies: New LatAm Landscape
Full Programme in the PDF Agenda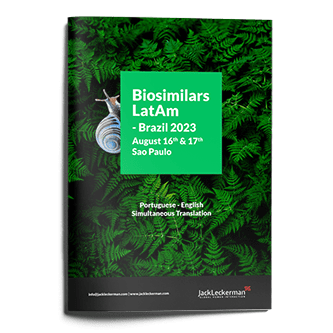 We are a vibrant science and technology company. Science is at the heart of everything we do, it drives the discoveries we make and the technologies we create. For more than 350 years, curiosity has been driving us to deliver excellence to patients and customers – and to imagine the future.

As Part of Terumo Medical Care Solutions, the Pharmaceutical Solutions Division develops patient-oriented parenteral delivery solutions for therapeutic performance and safety.
Globally trusted for quality and precision, we offer pharmaceutical and medical device manufacturers around the world comprehensive product design and development services.
We have decades of experience collaborating with pharmaceutical companies from the earliest phases of drug development to product commercialization to optimize critical aspects of parenteral drug delivery.
Innovation and creativity are central to our value proposition. Our expert teams lead the industry in developing and manufacturing advanced, high-performing infusion and injection technologies, including CDMO services for all parenteral applications.  
We listen. We question. We deliver. 

With 60+ dedicated scientists and support personal, UDIBI is a third-party laboratory authorized by the Mexican Regulatory Agency (COFEPRIS) to conduct analytical services for the pharmaceutical and medical devices industries. We also provide consulting services on antibody engineering and development of antibody-based therapeutics. With the support from government and private investment we have developed a portfolio of biotherapeutics that includes a product in the market and several therapeutic antibodies in diverse phases of discovery, optimization and preclinical development. In response to COVID-19 pandemic, UDIBI developed and commercializes the only 100% Mexican diagnostic kit to detect anti-SARS-CoV-2 antibodies with approval by COFEPRIS for commercialization in Mexico.
Photo Gallery from Previous Events