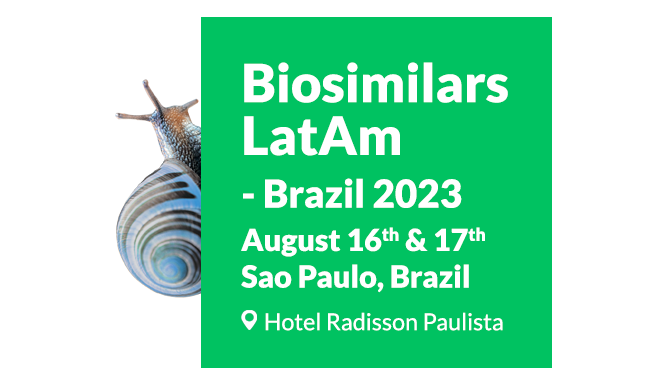 Biosimilars LatAm – Brazil 2023
The 2023 edition in Brazil presents the next level discussion for Biosimilars in the country for the interest of producer companies. The interchangeability, as well as new developments and mechanisms supported by ANVISA, will be deeply discussed by authorities, industry leaders and CDMO experts to identify the opportunities that the Brazilian regulatory agency is interested in providing for more biosimilars access to the individuals. The new Latin American regulatory landscape is the central closing conversation with representatives from the biggest markets in the region that will set up the future of opportunities for the industry and patients. A forum that will mark the change for LatAm.

Who will
you meet?
More than:
Industry Executives from Latam
From these areas:
Biosimilars
Biobetters
Biotechnology
Biotherapeutics
Analytical science
Regulatory compliance
Quality Control
Clinical immunology
Scientific Affairs
Pharmacovigilance
Research
Regulatory
Business Development
Marketing
Biosimilar Regulatory Updates, ANVISA
Brazil's regulatory updates for biosimilars aim to strike a balance between promoting access to affordable treatment options and maintaining high standards of quality, safety, and efficacy. These updates foster a favorable environment for the development, approval, and use of biosimilars, ultimately benefiting patients and the healthcare system as a whole.
Exploring Butantan's Tech Transfer and PDP Projects
Partnerships for Productive Development (PDPs), as a unique collaboration involving a public institution, a private company, and the Ministry of Health, have resulted in great accomplishments to expand access to affordable biologic therapies for patients. These gain-gain relationships facilitate tech transfer, enabling the production of vital products for the Ministry of Health without competitive bidding. Butantan's handling of the phases, milestones, and regulatory aspects of these projects are setting a positive trajectory for future advancements in the biosimilar sector.
Biosimilar's Real World Data
By grounding the discussion surrounding biosimilars in real-world data and case studies, stakeholders can gain a deeper understanding of their value and impact. These examples validate the safety, efficacy, and economic benefits of biosimilars, fostering confidence and encouraging wider adoption in clinical practice, ultimately benefiting patients, healthcare systems, and society as a whole.
CDMO Usability in Other Mechanisms for Production in Brazil
While CDMOs in Brazil face challenges, their past and present success highlights their strengths as a mechanism for pharmaceutical production. Their potential for the future remains promising, particularly when combined with other production avenues provided by the Brazilian government. By leveraging partnerships, technological advancements, and regulatory support, CDMOs can contribute to the growth and sustainability of the pharmaceutical industry, benefiting both the sector and patients in Brazil.
Interchangeability in Brazil. Data and Analysis
Interchangeability of different molecules in Brazil requires careful evaluation from multiple perspectives, including healthcare professionals, patients, and the industry. Data and analysis play a crucial role in assessing the safety, efficacy, and regulatory considerations for interchangeability, ensuring informed decision-making, healthcare system sustainability, and fostering confidence in the use of interchangeable products.
Regulatory Agencies: New LatAm Landscape
The evolving regulatory landscape in Latin America reflects a commitment to strengthening regulatory systems, enhancing collaboration, and aligning with international standards with the ultimate goal of harmonisation. These efforts contribute to a more efficient, transparent, and patient-centered environment, fostering innovation, increasing access to medicines, and ultimately improving healthcare outcomes for populations all across in the region.
Full Programme in the PDF Agenda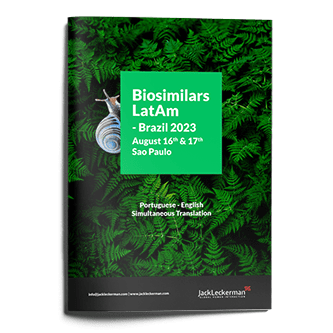 Photo Gallery from Previous Events