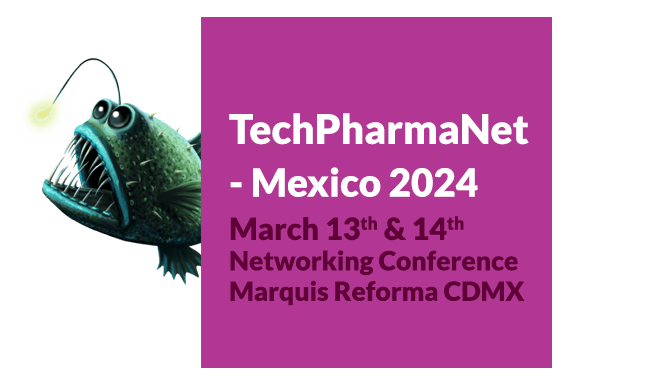 TechPharmaNet – Mexico 2024
Discover the latest trends in technology for R&D, production of medicines/cosmetics, medical equipment, and laboratory analysis at our networking conference. Connect directly with over 200 decision-makers in these industries.
The TPN is an unique format for valuable face-to-face experiences for industry experts, researchers, manufacturers, consultants, associations, and government organizations to exchange ideas, network, and establish lasting business relationships.
Plan Your 1-to-1 Meetings with JackLeckerman App
1. JackLeckerman App: Login & Meeting Notifications
Download the JackLeckerman App and sign up.
Check your email for the login details, or use the "Forgot Password" option to retrieve them.
You will receive meeting reminders on your mobile over the 2 days.
These reminders will include meeting requests, meeting confirmations, and messages from other attendees and the coordinator.
2. Attendee list to Plan Your Meetings
Browse the attendee list and select someone for a 10-minute 1-to-1 Meeting request.
Meeting requests close one hour before each Networking session in the program.
3. Managing Meeting Requests, Your Meetings Schedule
Accept or decline meeting requests through the "Meetings" button.
Check your scheduled meetings for the upcoming networking break.
4. Meeting Point Location in the Coffee Break Area
Go to the coffee break area and find the table number to meet your colleague
Who will
you meet?
More than:
From these areas:
R&D
Pre-clinical Development
Design
Manufacturing
Clinical Development
Quality Control
Quality Assurance
Production
Commercial
Facility
Engineering
Marketing
Personalised and Precision Medicines
Implementation of Robotic and Automated Systems for Medical Device Handling and Assembly
Development and Implementation of Online Monitoring Systems for Continuous Process Control and Tracking
Live Survey: Cybersecurity and Privacy
Investment in Equipment and Technologies for Controlled-Release Medications and Transdermal Administration Systems
Adapting to the "Digital Patient" Who Is More Active and Engaged, Native Apps
AI and Machine Learning in Drug Discovery and Development
Live Survey: Sustainable Practices in Drug Manufacturing
Investment in Equipment for Sterile Drug Production
3D-Printed Medicines and Additive Manufacturing
Modernization of Purification and Filtration Systems to Ensure Product Quality
Rotating Audience Panel: Challenges in Analyzing Data Obtained During Sampling, Maintaining Control in Plant-Cleaning Operations
Implementation of Continuous Manufacturing Systems to Improve Efficiency and Reduce Production Costs
Development of Traceability and Authentication Systems to Ensure Product Integrity