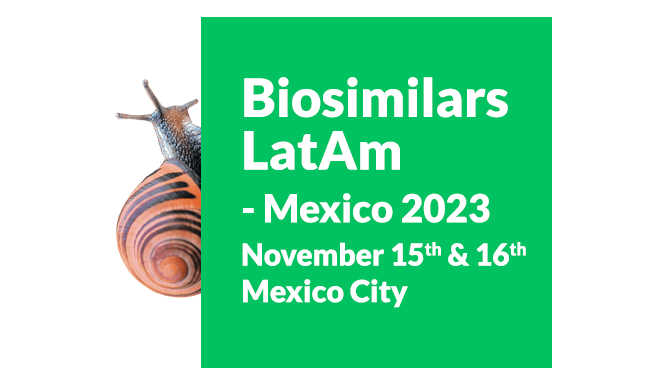 Mexico is making proactive and systematic strides towards shaping the future of the pharmaceutical industry within the country and ambitiously across the entire region.
The "Estrategia de Certidumbre Regulatoria 2022-2030" (Regulatory Certainty Strategy) was recently presented by COFEPRIS. This well-defined strategy ultimately aims to enhance access to therapies in Latin America. This strategy recognizes the need for local market growth and emphasizes the importance of fostering interconnections within the region, across the continent, and globally.
The Mexican edition of the forum highlights investment as a crucial catalyst for promising growth, elucidates the investment sector's interests and concerns, and provides proactive measures to navigate the upcoming COFEPRIS-defined scenario effectively.

Who will
you meet?
More than:
Industry Executives from Latam
From these areas:
Biosimilars
Biobetters
Biotechnology
Biotherapeutics
Analytical science
Regulatory compliance
Quality Control
Clinical immunology
Scientific Affairs
Pharmacovigilance
Research
Regulatory
Business Development
Marketing
The Benefits of the New Regulatory Certainty Strategy
COFEPRIS is undertaking a strategic initiative to provide regulatory certainty to pharmaceutical companies, enabling them to introduce medical innovations and drive productive development in the Mexican market. The 2022-2030 agenda aims to foster competitiveness, industrial and commercial growth, and ensure access to safe and high-quality healthcare products.
Streamlining Biosimilar Approval: MHRA's Approach to Waiving Comparative Efficacy Testing
In 2021, the UK's MHRA eliminated the need for comparative efficacy trials in most cases, provided there is a scientific rationale. The MHRA justifies this by stating that the efficacy and safety of a biologic can generally be understood through its biological activity. This change allows biosimilar manufacturers to launch products in the UK faster and at a lower cost compared to other regions.
Experiences in Nearshoring and Potential Partnerships with Local Producers
"Nearshoring" in Mexico is gaining momentum as multinational companies seek to relocate their business and manufacturing closer to home. The effects of the COVID-19 pandemic and global supply chain disruptions have prompted a reevaluation of sourcing options, making Mexico an attractive destination. Foreign investment in low-cost pharmaceutical manufacturing is on the rise, with many companies considering nearshoring to Mexico more advantageous than reshoring to the US, though emerging markets like India are also showing increasing investment. The presence of international pharma companies in Mexico is significant, driven by government regulations and a growing focus on the biosimilars market and innovative drug R&D, with a considerable interest from international investors.
How Market Access Differs Significantly from Region to Region: LatAm, USA, Europe and Asia
The 2014 World Health Assembly resolution urges WHO Member States to enhance access to biotherapeutics, ensuring their quality, safety, and efficacy. Despite progress made, including improved availability of biotherapeutics and biosimilars, significant access gaps persist, in some regions more than others. Beyond guideline updates, factors that can hinder market accessibility are similarity, comparability, substitution, pricing and reimbursement.
Investment in Biosimilars in Mexico: Incentives, Expectations and Concerns
Mexico possesses abundant resources and great potential for investment, but lags behind when it comes to regulatory clarity, suitable partnerships, and international awareness of its local infrastructure and academia. To attract investors, it is crucial to raise international awareness, incentivise them to explore the advantages of the Mexican market and, in turn, to understand their concerns, interests, and expectations of investors considering Mexico as a viable market for biosimilar initiatives.
Technology for Processes and Single-Use Technologies for Cell and Gene Therapy
As cell and gene therapies transition from research and development to commercialisation, manufacturers face new challenges. The need to expedite the market entry for these transformative therapies introduces a high risk of implementing inefficient workflow processes. Single-use solutions offer productive strategies for scaling up these processes effectively, while simultaneously reducing risks and costs, and the technology can minimise obstacles associated with a batch by replacing it with a new pre-validated system. By adopting these innovative methods for in-process sampling, manufacturers can significantly enhance workflow efficiency and effectiveness.
Regulatory Perspective of Europe and the US: Plans for Mexican Market Approval
With Mexico's New Regulatory Certainty Strategy and other regulatory developments in the LatAm region, the regulatory bodies from Europe and the US have formulated their individual plans and strategies for the Latin American biosimilars market. As the importance of harmonising regulatory approaches grows, these influential agencies are dedicated to enhancing accessibility and ensuring the safety of biosimilars in the region. Exploring potential collaborations, harmonisation efforts, and best practices will play a crucial role in fostering the widespread adoption of biosimilars throughout Latin America.
Full Programme in the PDF Agenda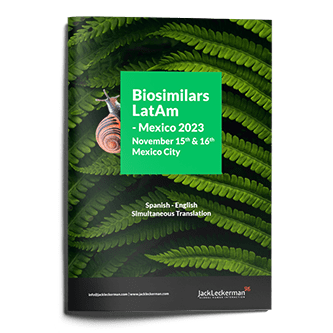 Photo Gallery from Previous Events