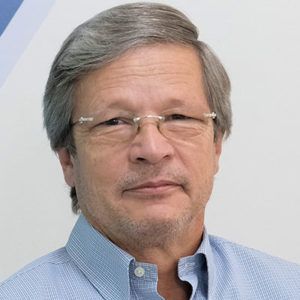 Amgen, Mexico
Medical Director
Medical Director at Amgen Mexico, Medical degree at the Universidad Autónoma Metropolitana (UAM). In 1987, he obtained his specialization in Gynecology and Obstetrics at Centro Medico Nacional La Raza.
As part of his medical training, he completed an undergraduate internship at the Carlos Luis Valverde Vega Hospital in San Jose, Costa Rica. In addition, he completed a diploma in metabolic bone diseases.
Currently, he has more than fifteen years of experience in the Pharmaceutical Industry.
Prior to his current position as Medical Director at Amgen, Dr. Saráchaga was Director of Government Relations at Merck Mexico from 2009 to 2010. He was also Medical Director of Abbott Mexico from 2005 to 2009.
Previously, from 1999 to 2005, he worked at Eli Lilly, in the area of CRP – Clinical Research Physician for Women's Health. Simultaneously, from 2003 to 2004, he participated in radio news programs in which he served as a health expert.
Register for the Biosimilars LatAm – Mexico 2022