In-person Participation
Biosimilars LatAm – Mexico 2022
Validate your

CODE

in the Payment Information step
.
1. Select your pass & quantity
*

Mandatory
.
Payment methods:
1. Credit card
2. Wire transfer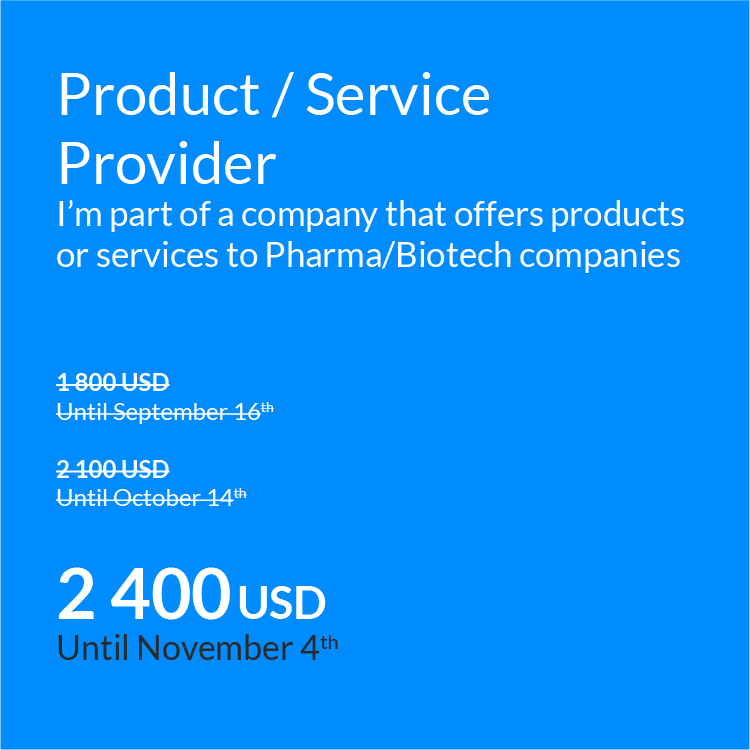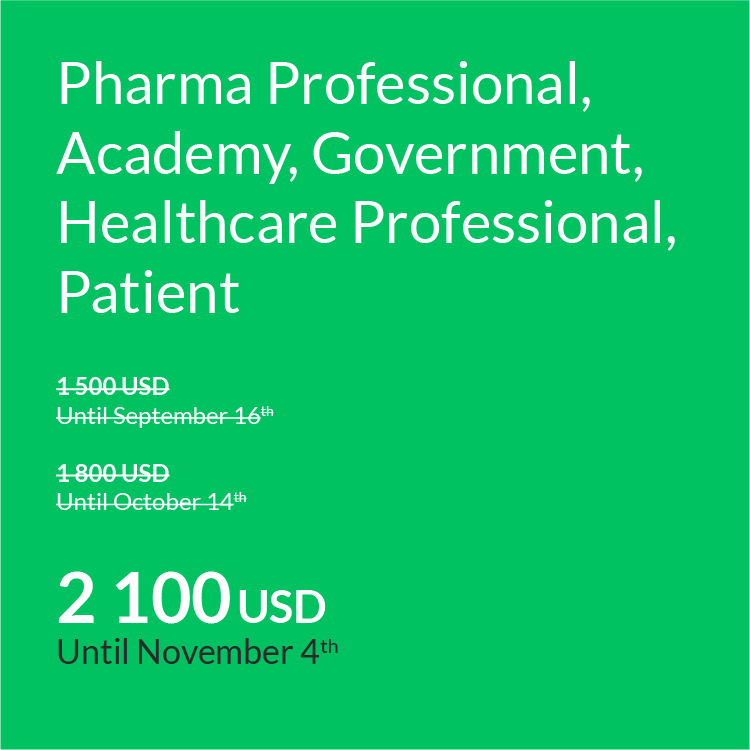 Enter your contact details here.
You will provide the attendee(s) details in the next step.
Enter Attendee(s) Details
*Mandatory
Enter Billing information
Validate the CODE here
Payment information
*Mandatory
Your Registration was Submitted Successfully.
We are verifying your data and will contact you within 48 hours with the confirmation and payment information from pass.payments@jackleckerman.com
Look for this address in your inbox or contact us through the chat on our website
Dear Attendee,
Thank you for registering at the Biosimilars LatAm – Mexico 2022, Forum in Cancun.
Date: November 9 & 10 & 11, 2022
Place: Haven Riviera Cancun, Mexico
Find the purchase details below in this email.
You will receive the confirmation and payment information within 48 hours from pass.payments@jackleckerman.com.
Look for this address in your inbox or contact us on our website www.JackLeckerman.com (live chat or Contact Us).
Registration Includes:
Welcome party and 2 days program. See agenda:

https://jackleckerman.com/wp-content/uploads/laph117_Biosimilars_LatAm_Mexico-2022.pdf

2 nights for 1 person in

New Serenity Club

Suite with balcony or terrace, king bed, with access to exclusive VIP services and premium amenities.

Amazing restaurants and two snack bars

Nine bars (including two swim-up bars) with premium beverages

24 hours room service

Nightly entertainment

Non-motorized water sports and resort activities

Wireless internet access throughout the resort

Exquisite and innovating dining experiences including a la-carte to casual beach front options
See detailed resort schedule here
https://qrcgcustomers.s3-eu-west-1.amazonaws.com/account8390065/30694969_1.pdf?0.30021532047231747
Check-in: 9 November from 3 pm
For early arrivals: Bring a small carry-on bag and take advantage of the locker and shower facilities in the health club.
. The welcome party is on Wednesday, November 9 at 19:00 h.
. November 10 & 11 Forum's program from 8:00 until 15:30 is held in Moons Cabaret (Dress code: elegant, collar shirt, long pants, closed shoes, dress). 
. On 10 November there is Networking Activity at 16:30, and Cocktail Reception at 19:00
Check-out: 11 November Until 1 pm (the forum program will allow you to check-out conveniently). After check out, it is possible to stay until 5pm and take advantage of the locker and shower facilities in the hotel's health club.
Haven Riviera Cancun Resort & Spa is located 15 mins south from Cancun Airport. It is an exclusive adults-only, all-suite, all-inclusive beachfront resort. https://www.havenresorts.com/
Special rates for rooms are applicable THREE (3) consecutive days prior to and after forum dates, according to availability. In case you want to extend your stay, please let us know before 7th of October.
We will share your contact information (Name, Job title, Company, Country, email) to attendees and sponsors of this event, if you have chosen to do so during the registration process. If you don't wish to share your contact information with the attendees and sponsors, please reply to this email asking to be removed from the list. JackLeckerman is committed to protecting and respecting your privacy.
Best regards,