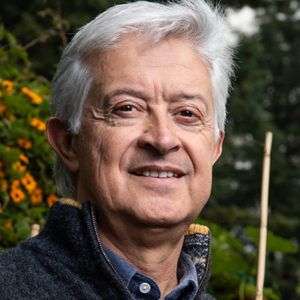 Parque Pharma, Mexico
CEO
Eduardo holds a BS in Civil Engineering from National University of Mexico (UNAM) and has acquired an almost combined 40 years of urban building experience; including +20 years of experience in design build; construction of pharmaceutical facilities, and +15 years involved in startups in the technological innovation space.
In 2011, Eduardo founded T4Oligo, a company focused on offering oligonucleotids to the Mexican market.
Prior to T4Oligo, Eduardo founded Biohominis and Biodetecta in 2009, both biotech companies within the molecular diagnostics market. He was the lead co-founder entrepreneur for these biotech start-ups, leading eleven of the top researchers from the Biotechnology Institute of UNAM.
Eduardo's main current mission is to standardize and democratize access to certified life sciences facilities in Mexico. Therefore, he launched Grupo Inmobiliario Pharma, S.A. de C.V. (Parque Pharma®) in 2008, becoming the 1st and only multi- tenant facility specialized in the life sciences industry in Mexico, providing the industry with lean and agile access to innovate modular pharma grade facilities in record times.
Prior to pioneering the launch of Parque Pharma®, Eduardo founded Naveta Construcciones in 1983, a real estate development firm that completed more than 300 projects. In 1996, Naveta became the first design-build company specialized in the pharmaceutical industry in Mexico. Naveta oversaw the Construction Management of the first facility to be approved by the FDA in Mexico.
Register for the Biosimilars LatAm – Mexico 2022