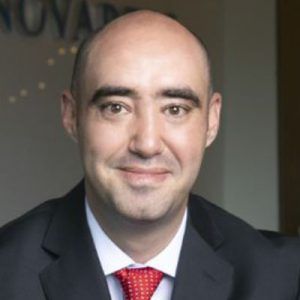 Sandoz, Mexico
Country Head
Enrique joined Sandoz, Novartis' generics and biosimilars division, ten years ago and has had a meteoric and equally successful reel: he was appointed CFO in his twenties and reached CEO before age 35. His leadership has allowed him to occupy positions outside of Mexico, first when he was appointed CFO for Central America and the Caribbean and later as sales director for Chile.
One of the keys to his success has been maintaining close communication and coordination with the commercial area. This was key during his tenure in Chile as the business went from a three-year stagnation (2016 to 2018) with sales of $ 14.5 million dollars to $ 19 million dollars in 2019 and in 2020, they reached $ 23 million dollars. In other words, under his leadership Enrique achieved +50% growth in Chile and made it the most important country for the SoulAt region (Argentina, Chile, Uruguay and Paraguay).
With his management, Enrique has facilitated access to health to more than a million people through high-quality generic drugs and will shortly launch into the Mexican market eight generics of the ten medicines in which the government invests the most in the health sector, that are aimed precisely at the people who have the greatest difficulty in accessing effective, safe, and innovative treatments at affordable costs.
As part of his commitment to his work team, he has mentored more than 50 executives of his company and has also given scholarships to undergraduate students with limited resources, with whom he maintains communication to further their studies.
Enrique has two degrees, one in Public Accounting and Financial Strategy, the other in Economics, both from ITAM. He also completed the D-1 (Senior Management) at IPADE and he is currently a Master's Intern in Finance at ITAM.