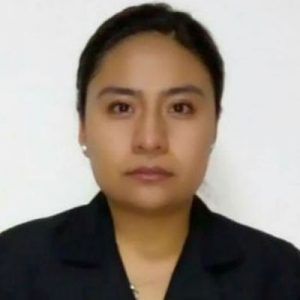 COFEPRIS, Mexico
Pesticides and Plant Nutrients Manager
Degree in Pharmaceutical Engineering from the National Polytechnic Institute (IPN).
With experience in the pharmaceutical industry and in sanitary regulation:
From 2017 to 2018 she worked at GlaxoSmithKline-Mexico in the Quality Control area, performing functions of analytical and quality management, system documentation development, and handling of electronic laboratory information management systems.
From 2019 to 2021 she worked in COFEPRIS as technical support performing functions of technical opinion of applications for sanitary licenses and Manufacturing Notices.
In September 2021 she was awarded the position of Manager in the Executive Subdirectorate of Sanitary Licenses, performing activities in health and environmental health inputs.