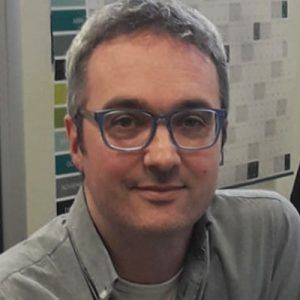 mAbxience, Argentina
Site Manager
University Title on biochemistry granted by University of Buenos Aires.
He started working on Forensic Genetics on SHDG (Servicio de Huellas Digitales Genéticas), an internationally validated laboratory from the University of Buenos Aires.
He started his work on the biotechnology field with a grant from CONICET based on one of the first biotech companies in Argentina, PC-GEN SA, dedicated to the development and elaboration of recombinant API; later he was head of production in the same company. He participated in the development and scale up of purification processes of proteins of eukaryotic and prokaryotic origin. He was head of development of recombinant protein purification processes at GEMA Biotech S.A.
In 2008, together with a technological group with extensive experience in Argentine pharmaceutical biotechnology, he co-founded the company pharmADN, currently mAbxience, specialized in the development and production of recombinant proteins, where he served as development manager until 2011, currently holding the position of Operations Director. During the years 2011 and 2012 he led the construction project of the first plant in South America dedicated to the production of Monoclonal Antibodies with Single Use Systems. In 2017 he led mAbxience's capacity expansion project, with the construction of a new 8200 sqm facility, inaugurated in 2019. Together with other professionals, he led the technology transfer project of the Oxford-AZ vaccine against SARS-CoV2. His area of work includes the development of purification processes, scaling and process engineering, as well as the development of technology transfer projects and the design of biopharmaceutical production plants. He participated in technological exchanges with Germany, China, Iran, Turkey, Denmark, Brazil, USA, United Kingdom, Indonesia and Russia. He is a professor at the University of San Martín in the subject of Biopharmaceuticals.
Register for the Biosimilars LatAm – Colombia 2022