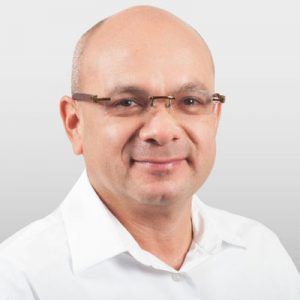 Senate, Colombia
Senator of the Republic
Senator of the Republic 2018-2022
Representative to the House of Representatives for Antioquia in the 2010-2014 and 2014-2018 periods, he was previously a deputy of the Assembly of Antioquia 2008-2009 being president of the same and Vice President of the National Federation of Deputies.
His legislative work in favor of Science, Technology and Innovation stands out being author and rapporteur of important laws such as the one that creates the Ministry of Science, the Spin off Law that allows the creation of knowledge-based companies, coordinating rapporteur of the Law that restores the mandatory teaching of history and author of the recent law of amnesty of traffic fines, as well as of the propositions that have managed to maintain resources for public education in terms of royalties, the most recent being the one incorporated in Law 2056 of 2020 which establishes that 5% of the royalties of direct allocation must be destined to the Public IES to improve infrastructure, coverage and quality, which has earned him the recognition by the portal la silla vacía as one of the "Indispensable" of Science in Colombia, and recently recognized as Member of the Colombian Academy of Exact, Physical and Natural Sciences in the category Friend of the Academy, being the first politician to have such a dignity.
He is currently working on the construction of 3 bills to ensure pharmaceutical, energy and food security for Colombia, seeking in all his legislative work, to build consensus on the essentials.