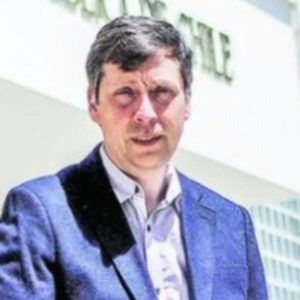 Institute of Public Health, Chile
Director  
The Pharmaceutical Chemist and Master in Public Policy Heriberto García Escorza, is director(s) of the Institute of Public Health of Chile. In January 2020, he joined the ISP after being appointed Head of the National Medicines Agency (ANAMED), a position he assumed through the Senior Public Management System. In August of the same year, he was appointed director(s), a period in which he stands out for his management and leadership in controlling the pandemic through the evaluation and authorization of vaccines to combat COVID-19, in addition to reinforcing the institutional role to support the Ministry of Health in the strategy of testing, traceability and isolation of the SARS-CoV-2 virus through genetic sequencing for the monitoring of variants.
His professional career is marked by his vocation for public service in various functions, among which he stands out: head of the Department of Pharmaceutical Policies, Health Providers and Complementary Medicines, of the Ministry of Health of Chile, director of the Family Health Center, Raúl Brañes Farmer from the commune of San Bernardo, Metropolitan Region.
Regarding his academic training, he has the title of Pharmaceutical Chemist granted by the Pontificia Universidad Católica de Chile, he has a Master's degree in Public Policies, a Diploma in Healthcare Quality and Accreditation and a Diploma in Public Health; postgraduate and postgraduate degrees awarded by the Universidad del Desarrollo, Universidad de Chile and Universidad de los Andes respectively.
Co-author of the study "Effectiveness of an inactivated vaccine against SARS-CoV-2 in Chile" published in The New England Journal and Medicine.
Register for the Regulatory Convergence LatAm – 2022