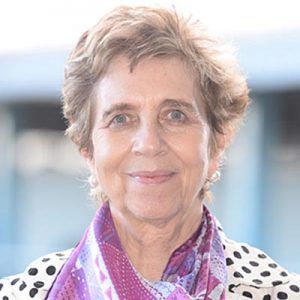 UNAM, Mexico
Head of the Department of Biopharmacy
Dr Helgi Helene Jung Cook is a full-time research professor at the Department of Pharmacy of the Faculty of Chemistry of the UNAM. She holds a PhD in Chemical Sciences from UNAM and a Master's degree in Chemical Sciences.
She is a member of SNI Level 3 and last year she received the National Prize for Pharmaceutical Sciences "Dr Leopoldo Río de la Loza". Helgi has also been recognised with the following awards and recognitions: Martín de la Cruz Prize awarded by the General Health Council, 2003; Alfonso Caso Medal in 2004; Award for Pharmaceutical Excellence grant- ed by the National College of Pharmaceutical Biologists. She accounts a recognition of the UAM-Xochimilco for the trajectory in the development of research in the bio-phar- macy area and her job on high-quality human resources training in 2012.
Helgi also holds a Dr Miguel Otero y Arce prize from 2016, for the trajectory in the field of education, training of human resources and health research.
Her research work focuses on the biopharmaceutical and preclinical kinetic evaluation of drugs and medications; dis- solution according to the biopharmaceutical classification system; drug interactions, among others. She has more than 101 International and National publications.
She is also a permanent member of the Committee of New Molecules and the Subcommittee for the Evaluation of Biotechnological Products of COFEPRIS.
Register for the Biosimilars LatAm – Mexico 2022