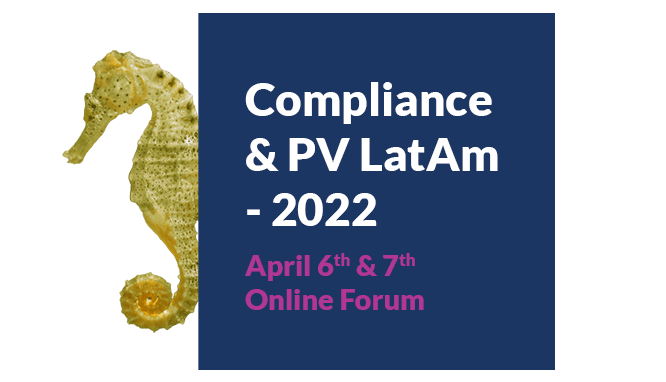 Know first-hand action plans, best practices, experiences and input from top professionals around the world on multiple areas of expertise such as regulatory compliance, pharmacovigilance, medical affairs, health care, ethics and integrity, business development and more on trending and critical subjects such as latest updates on PV guidance and tools, collaborative approaches, regulatory updates, adaptation to virtuality, case studies about success stories among others.

From these areas:
Ethics and Compliance
Corporate Responsibility
Quality Assurance
International Contracts
Regulatory Compliance
Corporate Compliance 
Legal Affairs
Internal Audit
Business Conduct
Transparency Operations
Private practice Lawyers
Implementation of New Technologies for Signal Detection
Key considerations for good signal report practices, tools, education, awareness programs and more.
Transparency and Visibility Culture in Compliance
Discover how cultivating ethical culture and business integrity in LatAm using transparency and visibility can help to improve the organizational environment and enhance the sustainable growth of the business.
Traceability: Reports' Information Accuracy and Their Relevance to Good Postmarketing Monitoring Practices
Training professionals to report adverse events and especially adding crucial information to the reports such as the batch number and brand name can improve post-marketing surveillance.
Case Study: Healthy Corporate Culture Driving Business Success
What is needed to create a healthy corporate culture? Considerations on shaping the compliance culture we need in our organizations, as a reflection of the more ethically responsible society we want to become.
Pharmacovigilance Success: a Collaborative Approach
A collaborative approach between stakeholders towards the design and cross-cutting implementation of pharmacovigilance plans in the region.
Full programme in the PDF Agenda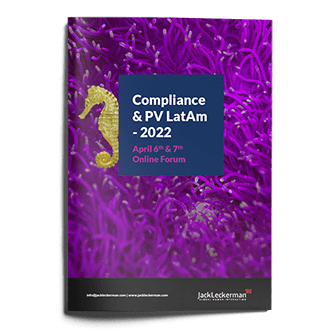 Lefosse is a full-service law firm that offers expert consultancy in all areas of Law and offers solid experience in sophisticated legal services in domestic and international scenarios. It has been recognized in the main global legal awards and rankings, such as Chambers Global 2022 and Chambers Brazil 2021. Lefosse invests in inclusion, diversity and a multidisciplinary work approach in the areas of Law. It has 47 partners with extensive experience in strategic markets as well as another 500 professionals.
Photo Gallery from Previous Forums