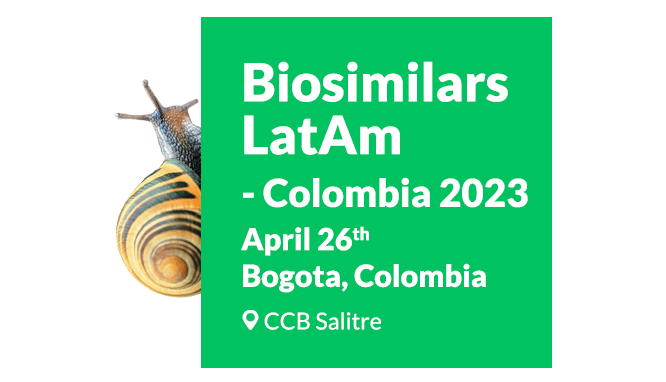 Biosimilars LatAm – Colombia 2023
The forum was created to serve as a platform for communication and collaboration between INVIMA, the national regulatory agency, and pharmaceutical manufacturers in the region. 
The forum aims to address pressing industry concerns, provide feedback, and identify potential next steps for the industry. The presence of international experts will also provide an opportunity to share best practices in communication and building trust between regulatory agencies and the companies they regulate, with a specific focus on the communication between the reference agency ANVISA and its regulated companies.
The program is designed to enhance the understanding of the local capacity for research and development of biosimilars, as well as to explore the potential for public-private partnerships between government entities and pharmaceutical companies to produce these treatments. 
The primary focus is on efforts by the National Government and private industries to identify and establish mutually beneficial alliances for technology transfer and the production of biosimilars, vaccines, and other medical technologies within Colombia.
This trend towards expansion, development, and investment in the biosimilars market holds great promise for patients as it can lead to greater access to therapeutic options and help to address disparities in healthcare access in the region.
Similar successful examples can be seen in neighboring countries like Brazil and Mexico, where biosimilars have been implemented to facilitate the production of Covid vaccines through Partnerships for Productive Development (PPD). The forum aims to replicate these successes within the region of Colombia.

Who will
you meet?
More than:
Industry Executives from Latam
From these areas:
Biosimilars
Biobetters
Biotechnology
Biotherapeutics
Analytical science
Regulatory compliance
Quality Control
Clinical immunology
Scientific Affairs
Pharmacovigilance
Research
Regulatory
Business Development
Marketing
Regulatory Updates (INVIMA)
Get first hand information on the current regulatory changes and updates in Colombia.
What Are the Country's Resources to Face the Possible Local Production of Biosimilars?
To acknowledge the regulatory, professional, academic and technological resources to face biosimilars development and production in Colombia.
Biosimilar Initiatives, and How Close Is Local Production?
What are the actual initiatives that promise to be the first development of biosimilars in the country.
Round table. INVIMA & Local Producers.
Discussion of local industry needs for INVIMA recognition and feedback, and possible next steps.
Health Authorities Success in LatAm (ANVISA, DIGEMID)
Efforts made to build trust with the regulated companies in the biosimilars market.
Full Programme in the PDF Agenda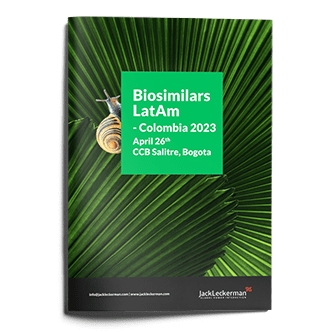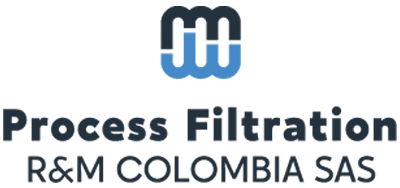 Technically and commercially support the country's industrial sector. Providing knowledge and experience to the food and beverage, cosmetic and pharmaceutical industry in separation, purification and filtration processes of critical fluids, as well as water, finished product, air lines, steam and venting.
Representatives of the main brands worldwide that are leaders in filtration, separation and purification processes, the support of allies in the United States and Asia to supply the consumption and logistics chain of our clients, complying with high quality standards.

Khymos - Agilent
Is the first alternative in analytical instrumentation in Colombia. Valuable Business Partner for the Relevant Audiences. Working with a lot of chemistry with companies in Manufacturing, Toxicology, Doping, Pharma, Petrochemical, Cannabis, Metabolism, Fragrances, Teaching, Environmental, Food, Mining, and all companies that require analysis and control instruments.

With 60+ dedicated scientists and support personal, UDIBI is a third-party laboratory authorized by the Mexican Regulatory Agency (COFEPRIS) to conduct analytical services for the pharmaceutical and medical devices industries. We also provide consulting services on antibody engineering and development of antibody-based therapeutics. With the support from government and private investment we have developed a portfolio of biotherapeutics that includes a product in the market and several therapeutic antibodies in diverse phases of discovery, optimization and preclinical development. In response to COVID-19 pandemic, UDIBI developed and commercializes the only 100% Mexican diagnostic kit to detect anti-SARS-CoV-2 antibodies with approval by COFEPRIS for commercialization in Mexico.

We are a vibrant science and technology company. Science is at the heart of everything we do, it drives the discoveries we make and the technologies we create. For more than 350 years, curiosity has been driving us to deliver excellence to patients and customers – and to imagine the future.
Photo Gallery from Previous Events