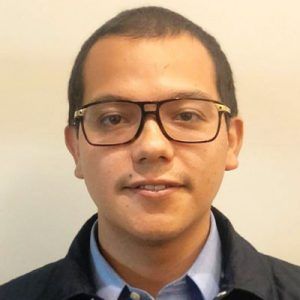 Aló ProScience, Mexico
General Secretary  
Mr. Cuauhtémoc Ruiz Toledo is a 34-year-old lawyer who graduated from the Universidad de las Américas, Puebla. He has courses in Epidemiology from the National Institute of Public Health of Mexico and is currently pursuing a master's degree in Public Administration at the National Institute of Public Administration of Mexico.
In professional matters, Mr. Ruiz Toledo has worked mainly in the area of ​​regulation and right to health, he participated in the Federal Government of Mexico during the period of 2015-2018, specifically in the Federal Commission for the protection against Risks Health, during that period he held positions as Advisor to the Federal Commissioner (2015-2016), Executive Director of International Operations (2016-2018), Executive Director of Authorization of Products and Establishments (2018) and as Deputy General Director of the Authorization Commission Sanitaria (2018), in charge of carrying out the application of the cannabis reform in Mexico.
Since 2020, he has been Secretary General of ALó Prociencias, an international non-profit academic association whose objective is to promote Good Regulatory Practices (BPR) and Regulatory Policy regarding health supplies in the Latin American region.
Register for the Regulatory Convergence LatAm – 2022