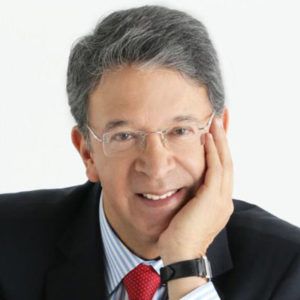 ASINFAR, Colombia
President
Carlos Francisco is the author and editor of seven books on pain (ACED) and the author of three books on health issues. He has written countless newspaper articles and opinion columns on health. He is the winner of several national and international journalism awards at an individual and collective level.
Fernández is a surgeon, specialist in physical medicine and rehabilitation, occupational health and occupational medicine, and subspecialist in clinical neurophysiology and neurophysiology of pain. He also has specialties in Health Management and Journalism, as well as a master's degree in Political Studies. He is a professor at the Pontificia Universidad Javeriana in Bogotá and is a specialist doctor and director of the Rehabilitation Unit of the San Ignacio University Hospital in Bogotá.
Carlos was president of the Colombian Association of Scientific Societies. He is a member of the Colombian Association for the Study of Pain (ACED) and the Colombian Association of Physical Medicine and Rehabilitation. He was a member of the International Association for the Study of Pain, of the Latin American Federation for the Study of Pain and of the great national medical board that proposed the Statutory Health Law that made health a fundamental right in Colombia.