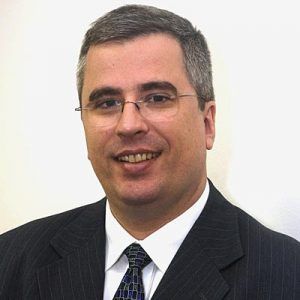 Instituto Ética Saude, Brazil
Executive Director
Carlos Eduardo Gouvêa, graduated in Public Administration at FGV – Fundação Getúlio Vargas (Brazil), in 1989, as well as in Law at Universidade de São Paulo (Brazil) in 1990. Concluded his MBA degree (OneMBA), in 2004, a joint program by Getulio Vargas (Brazil), University of North Carolina (USA), Tec de Monterrey (México), Erasmus (The Netherlands) and University of China in Hong Kong.
After a short experience at the Legal Area, focusing on Corporate Law at Goulart Penteado, Iervolino & Lefosse Advogados and O´Melveny & Myers (Washington, DC), went to work in Marketing at Unilever and, soon after, in New Business Development at Courtaulds International (Paint and Flooring). Acted also at the Performance Improvement Area at Coopers & Lybrand
However, most of his professional career was in the Health Care Area. Held positions as Diagnostic Business Manager at Organon Teknika (Akzo Nobel) and President/CEO of Support Produtos Nutricionais and Mococa S/A Produtos Alimentícios (Grupo Royal Numico, currently Danone), focusing more in the Clinical and Infant Nutrition areas. Since 2005 is Managing Partner at Green Hill Consulting, focused on the healthcare area, being also responsible for CMW Saúde & Tecnologia, a company dedicated to, mainly, specialized nutrition in Brazil and also in Latin America, where acts on behalf of Dr Schär Medical Nutrition.
Currently is in charge, among other activities, as Executive President for CBDL – Câmara Brasileira de Diagnóstico Laboratorial (Brazilian Chamber for In Vitro Diagnostics) and ABCV – Associação Brasileira das Empresas de Ciências da Vida (Life Science Industry Brazilian Association), and as President for ABIAD – Associação Brasileira da Indústria de Alimentos para Fins Especiais (Special Medical Purpose Food Industry Association) and ABIIS (Brazilian Alliance for Innovative Healthcare Industry).