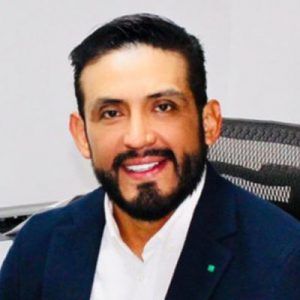 Synthon, Mexico
General Manager
Carlos Dominguez is a Professional with extensive and proven experience of 20 years, contributing in the Pharmaceutical Industry in the management and administration of business strategies (Marketing&Sales), Push&Pull: in Retail & non Retail segments, with Patented and Generic products (BGx GG) in therapeutic areas as; Neurosciences, Cardiology, Respiratory, High Specialty (Multiple Sclerosis, Spinal Muscular Athrophy, Oncology, Nefrology Transplants, Parkinson's disease, Cardiology, Respiratory WH and Dermatology diseases ), in the upcoming months Alzheimers disease.
Carlos is able to design, launch, and implement startups such as: Being part of the executive team which it's been responsible to establish the Biogen's Mexican Affiliate. Also had the opportunity to launch the first Aesthetic business in join venture with LG life Sciences and Daewoong (Korea).
Being able to identify by means of market analysis and studies, opportunities of development and growth for the company´s business implementing programs, strategies and Marketing actions to assure sales and profit objectives.
Carlos has developed executive skills such as strategic/analytical thinking and organizational re-engineering, leadership such as training and coordination of high-performance teams, Coaching, Communicating and negotiating, which have allowed him to achieve balance in a high focus environment on results, human factor development and business ethics.
MBA Focus in strategic marketing and trade.