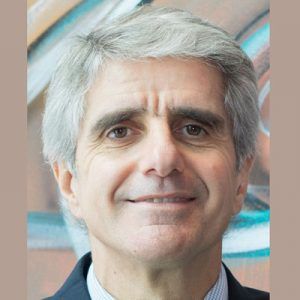 Merck, Uruguay
Regional General Counsel Latam
Alejandro Torrendell is Regional General Counsel LatAm at Merck with a team of twenty people from Mexico to Chile, including Central America & Caribe.
Mr. Torrendell has been in Merck since 1997, starting as Latam Regional Counsel at Serono. During this period, he has also acted as Compliance officer for Latin America (2007 – 2009) and he also held the Government Relations Director position for Latin America (2004-2009), managing and aligning government relations programs within the region.
He has also held positions as General Manager at Merck Uruguay (2007 – 2009) and Business Unit Director at Brazil (2010-2013), where he was responsible for the Cardiometabolic business leading a business of more than 250 USD Mio annual revenues and a team of 550 people with responsibility on sales (private and public), marketing, medical detailing, business development, regulatory and medical affairs.
Mr Torrendell has also acted as Managing Director at Serono Mexico (Q4 2006 – Q1 2007) where he managed Serono's team completing successful integration with Merck KGaA following acquisition.
Prior to joining Merck, Mr. Torrendell acted as associate in a Private law firm in Uruguay, Abreu & Associates (1987-1997)
Mr Torrendell is a graduate of the University of Uruguay School of Law & Sciences (1989). He also holds a Master in Commercial Law from the Institute of Entrepreneurial Studies of Montevideo, 1996.
Mr. Torrendell is fluent in Spanish and English with major skills in Portuguese.